 Looking for the ultimate wheel repair and restoration experience?
With years of experience in the industry and a team of experts equipped with the latest tools and technology, we ensure that each wheel repair is completed to perfection.
Whether you need a simple cosmetic repair or a complete restoration, Wheels Doctor has the knowledge and expertise to get the job done right.
At Wheels Doctor, we are dedicated to providing top-notch services for all your wheel repair and restoration needs. Our expert team uses state-of-the-art tools and techniques to ensure that your wheels are restored to their original condition or customized to your preferences. Whether it's wheel straightening, refinishing, or custom coloring, we've got you covered. Trust us to take care of your wheels and get you back on the road in style.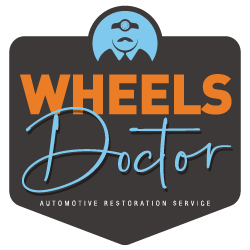 Frequently
asked questions.
Why should I choose Wheels Doctor?
Luis Enrique Barroeta
2023-05-12T16:02:23+00:00
Wheels Doctor is dedicated to solving any kind of wheel problem you may have in a short amount of time. We prioritize our customers' satisfaction and offer a level of work that is characteristic only of us.
Stay in the loop of the latest trends in the wheel industry, Miami social scene, and automotive advancements with our informative and entertaining blog. Our experts keep you updated with the latest news and technologies.
Tune in for more!
One of the main concerns when driving is the[...]

We are passionate about cars and helping our customers achieve the perfect ride. 
We strive for excellence in everything we do.
Get in touch with the experts at Wheels Doctor