Superior service
and impeccable results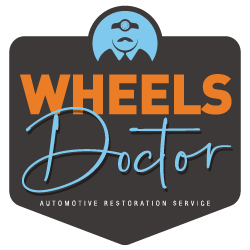 There is a reason why customers trust Wheels Doctor, with its state of the art facility, equipment and experienced technicians, your wheels are repaired and refinished with expertise, precision and timeliness. Wheels Doctor specializes in repairing wheels which are curb damaged, bent, crack, corroded, gauged and worn.
REPAIR & RESTORATION
Miami best wheel repair services, ready in 24 hours! No matter what size, material or color your rim is or what type of damage is to be repaired,  our Wheel Repair Specialists guarantee the best results.
WHEEL REFINISHING
The removal of rust and corrosion from the wheel surface areas and the application of a new coating to the entire surface preventing excessive rust or corrosion in the tire sealing area, on the mounting faces wheel disc area, and coating buildup on the wheel mounting faces.
WHEEL STRAIGHTENING
If you are experiencing vibration or shaking from your steering wheel or excessive tires wear your alloy wheel is suffering from some damage, even if you can physically see it or not our specialized wheel straightening experts technicians can have you rolling smoothly down Miami's road!.
CUSTOM COLORING
The doctor's state-of-the-art powder coating assembly line and equipment efficiently handle all the powder coating work. Right from the start till the finish line your wheels are handled and processed with utmost care and precision at our facility. If you want your rims to stand out, we have custom color changes options for you!
#Refinishing
process in more detail
1



Repair the scratches, pits, or gouges. This is done by filling in the scratches, pits, or gouges with putty and then sanding it down until the wheel surface is restored.
2



Prime the wheels. This step occurs when the wheel surface is completely smooth. Primer is applied to the wheel to ensure that the paint sticks correctly.
3



Paint the wheels. If you did the first two steps yourself, it's still strongly recommended to have a professional take care of painting the wheels.
4



Apply clear coat to the wheels. This final step comes with several attractive sheen options, flat and glossy being among the most common one.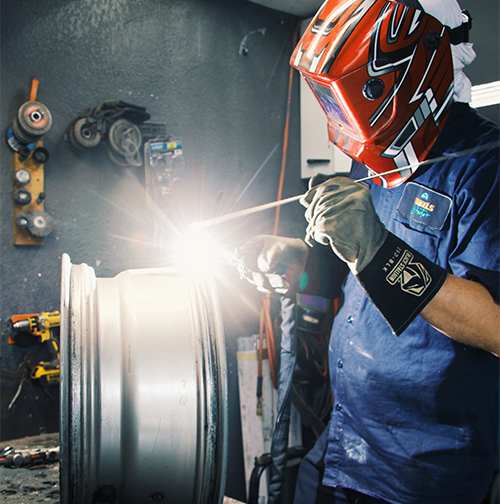 What is Wheel Straightening?
Is a process which involves a combination of heating the wheel and then using hydraulic rams to press out any bends in the heated metal.
The wheel is first placed on a rack within the wheel straightening rig which centers the wheel.
The wheel shape is then measured with a dial gauge to identify the location of any deformed sections.
The operator then uses their skill to determine the correct balance of heat and pressure required to transform the wheel back to its correct shape. $AVE MONEY BY CUSTOMIZING
Custom color changes by Certified Wheel Techs.
Choose from matte, satin or gloss finishes.
Create a personalized design just for you!
Durable and high quality.
We repair curb damage before painting.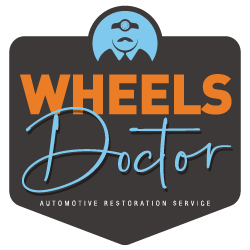 If you need information about our products and services, feel free to contact us for advice from our wheel specialists.