Porsche vs Ferrari: Which one is better?
In today's post we are going to see the characteristics, pros and cons of Porsche vs. Ferrari.
Among the most recognized sports and luxury cars are this two brands .
These are the favorites of collectors, celebrities, and some high society people.
It is important to note that both Brands have contributed a lot to the automobile industry.
Both of them had as their main goal to create competitive cars that would reign in different categories.
But finally, they opted for the manufacture of sports cars and street supercars that we have all dreamed of at one time or another.
For years there have been clear differences between these two car brands that are important to point out, as these could be the key for you to choose between one model or the other.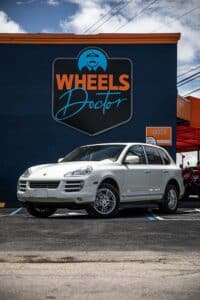 Porsche has in its current range of vehicle different offerings that can fit a wide profile of buyers.
From those looking for a comfortable and spacious SUV like a Macan or a Cayenne.
From elegant executives who prefer a sedan like a Panamera.
To those who demand performance without the need for a huge budget, like a 718 Cayman or a 718 Boxster.
Porsche is known for building performance-based cars that get you to your destination with speed and reliability.
It can be driven on high-traffic roads as well as fast-lane highways.
Porsche is easy to drive and offers superb handling and steering control.
The rear engine in most Porsche cars is perfect for extending driving stability while ensuring the safety of the occupants.
Despite this, since its appearance in the market, Porsche has remained an ideal car in performance, but it fails to match the luxury offered by the Ferrari brand.
The German brand is also capable of creating exclusive limited series and even supercars capable of reaching speeds of up to 350 km/h (155 mph).
In the case of Ferrari, everything that surrounds the Italian house is linked to adjectives such as exclusive, luxurious, and unique.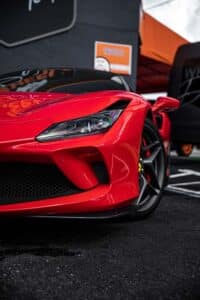 The Italian brand has remained a spectacular car that demands attention wherever it is present.
If there is a brand capable of provoking its buyers to be willing to pay the necessary amount, that is Ferrari.
Through its one-offs, customers can create their models developed in collaboration with the manufacturer.
Let's talk about performance between Porsche vs Ferrari:
Ferrari's powertrain, safety features, and performance specs have long remained the same.
So the performance of a Ferrari is significantly less than that of a Porsche.
Which makes it an unacceptable car to drive on the road, in traffic, or to participate in speed contests.
Basically
Both brands are extraordinary inventions, but ultimately, Ferrari is faster, has more luxury, and is more expensive.
While Porsche is more reliable, practical, and has lower maintenance costs.
The ability to suit almost any type of driver, from the track enthusiast to those looking for a family car, is offered by Porsche.
While everything that surrounds Ferrari is wrapped in that aura of magic and aspirationalism for a price that, yes, you must be willing to pay if you want to park it in your garage.