Costs of Maintaining a car in United States
Did you know that the costs of maintaining a car can vary by state?
A new study by INRIX, an international vehicle and traffic data analysis firm, uncovers the most significant expenses of maintaining a car.
The study found that the indirect costs of driving, such as standing in traffic or looking for parking, place a considerable financial burden on drivers nationwide.
The average driver faced a total cost of driving of more than $10,000 in 2017 made up of direct costs: Maintenance, fuel, insurance, parking, and tolls; and indirect: Lost time, carbon pollution, parking fines, and overpayments.
"The actual cost of driving was impressive, but what really surprised us was the size of the indirect costs…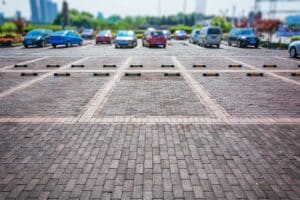 …Parking, for example, represented a third of the total cost of vehicle ownership.
On average, drivers spend more than $3,000 a year on all costs related to parking alone".
Graham Cookson, the chief economist at INRIX, explained.
They found that New York City was the most expensive city for maintaining a car, out of 30 cities studied in the US.
New Yorkers parked more often (about 10 times a week) and paid more frequently (60%) with the average off-street rate being about $28 for two hours of parking.
California is not far behind, with the cities of Los Angeles and San Francisco ranking second and third on the list of the most expensive cities for maintaining a car, according to the INRIX analysis.
The average driver spends more than $14,000 annually to maintain their vehicle, including parking costs, traffic, difficulty finding parking, and car ownership.
Below is a table showing the costs associated with owning a vehicle in different cities analyzed by INRIX:
Costs associated with vehicle ownership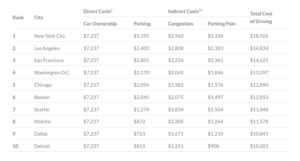 You may ask, what about Florida?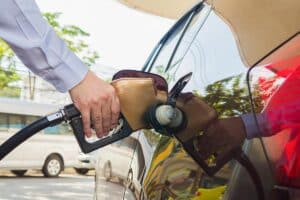 Well, in our state, the cost of maintaining a car is approximately $3400.
Not counting repair costs when the engine light comes on, or the cost of filling up the gas tank.
While Florida is not on this list of the most expensive cities to maintain a car…
It is important to note that the better you take care of your car, the less it will cost to maintain it!
Resources: https://inrix.com/press-releases/cod-us/