Most Weirdest Car Designs Ever, Part 1
Car Designs have not always been luxurious and beautiful. There are some pretty weird car designs that leave us wondering "what were the designers thinking?''
So, In today's post we will explore some of the most unusual car designs in the automotive world.
BMW Isetta 1956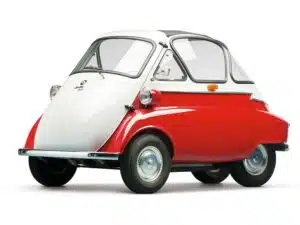 The original Isetta was an Italian-designed "bubble car" dating from the early 1950s.
When the Iso Company launched the car, it had a small engine that generated only 9.5 horsepower and a single wheel at the rear.
A second wheel was later added to prevent the vehicle from tipping over.
Its defining characteristic was its lack of side doors.
The single seat was accessed by swinging the front of the car open, complete with a dashboard.
GM Sunraycer 1987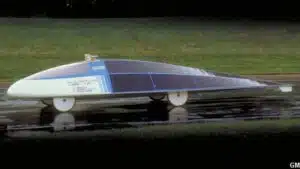 GM's 1987 Sunraycer was built to race in the middle of Australia using only the power of the sun.
Using an array of 7,200 solar cells to capture the energy and propel the car, it reached speeds of up to 60 mph.
The car is now on display in Washington, D.C., at the Smithsonian American History Museum.
Peel's 1962 P50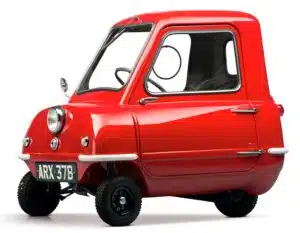 At only 54 inches (137.16 cm) long and 41 inches (104.14 cm) wide, Peel's 1962-1965 P50 is the world's smallest production cars.
Only 50 were made and 27 of the originals still exist.
The small car has "seating for one plus a grocery bag," a headlight, a windshield wiper, and a door.
An original Peel P50 sold at auction in Florida for $176,000 in 2016.
F 015 Luxury in Motion 2015 by Mercedes-Benz.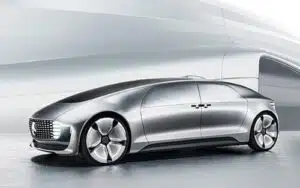 Some prototype cars are stranger than others, and Mercedes-Benz's 2015 F 015 Luxury in Movement aims to show the future of the luxury automobile at a time when drivers are optional.
It shows the automobile as a private retreat as much as a transportation provider.
The interior of the prototype includes four swivel armchairs finished in white Nappa leather.
The driver's seat swivels forward and a steering wheel emerges from the dashboard when necessary for manual driving.
Fiat Multipla 1999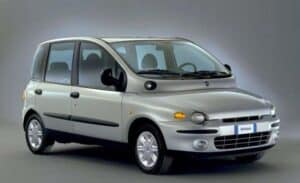 Long is considered one of the ugliest car designs ever produced.
To many, it looked like Fiat designers had taken the body of a pickup truck and grafted a colossal aquarium on top, then added round lights in random places.
Its interior had six seats in two of three rows as well as ample cargo space in the back of the square cab.
These cars were produced from 1999 to 2004 when they underwent a redesign that greatly improved their appeal.
Rare car designs are a proof of creativity and innovation in the automotive world.
While not all are suitable for all tastes, these unique vehicles offer an interesting insight into how technology and automotive culture are evolving.