Miami offers the tourist a multicultural experience: it is a city full of different flavors, people from all over the world, beautiful beaches, music styles of any kind.
It is a place full of life and a lot of movement, which makes anyone who visits the city and its surroundings fall in love with it.
This time we will talk about the Design District of Miami, which used to be an ordinary neighborhood.

 
The transformation started with Craig Robins, who bought some dilapidated buildings in the area and convinced different fashion designers to move to the neighborhood.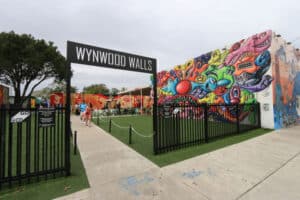 Since then, the Design District of Miami has been home to art galleries, showrooms, museums and other attractions.
The Design District has a building called Moore.
This historic landmark was built in 1921 and served as a furniture showroom for Moore and Sons.
It also has artistic attractions such as Wynwood Walls, which are a collection of murals and graffiti.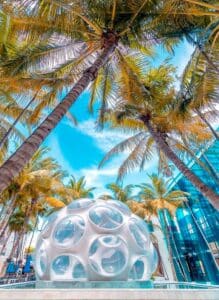 On the main street (NE 39th St) you will find the best fashion brands and especially jewelry stores:
Cartier, Tiffany, Louis Vuitton, Dior, Armani, Hermès or Cartier are just some of them.
In the center you will find the Fly's Eye Dome
An impressive sculpture by the American architect and designer BuckminsterFuller.
If you like more modern art, the De La Cruz Collection Contemporary Art Space is a good place to visit, where the collection focuses on international contemporary art.
SwampSpace Gallery:
Offers innovative visual and performance arts to create unique experiences that toe the line between sophistication and unraveling ingenuity.
The Design District Art Walk takes place on 40th Street, however, the Wynwood Art Walk is perhaps the most impressive and popular.
This event takes place on the second Saturday of every month. 
The District is also a dining destination that serves as home to world-renowned chefs – and even a few Michelin stars.
Looking for a casual midday bite to eat? Wrangle your friends and check out  Tacombi, or the Mia Market food hall.
For a special occasion or night out you can visit: Cote, Michael's Genuine Food, Swan, ZZ's Club, L'Atelier de Joël Robuchon, or Le Jardinier. 

Between luxury fashion, cutting-edge architecture, 24/7 access to the arts, and world-class dining, the Miami Design District is proud to act as the city's cultural epicenter.
Resources: https://www.miamidesigndistrict.net