With the Jaguar F-Type 75, the brand closes a stage to pave the way for a new one. And that's because…
By 2025 Jaguar will be an all-electric luxury brand!
And it is for this reason that the Jaguar F-Type 75 is your last chance to savor a Jaguar with a 5.0 V8 Supercharged engine.
A very special and unique engine in the market that will say goodbye forever in 2023.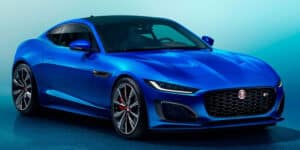 Jaguar faces the next 2 years with a range from which diesel and gasoline engines will gradually disappear.
That is why taking advantage of the 75th anniversary of the range of sports cars, Jaguar presents the special edition F-Type 75.
Available in the model with 450 hp0 Nm or 575 hp and 700 Nm.
This model has specific design details such as the use of black color for emblems, 20″ wheels in a glossy black finish, or the new Giola Green metallic body color.
Also available in Coupe and Convertible body styles, it will continue to boast design, luxury, ride, and handling.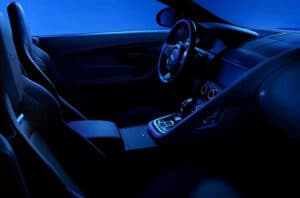 Ultra-slim LED headlamps with Pixel technology are also part of the standard equipment.
When we enter the interior of the new Jaguar F-Type, we are quickly enveloped by a warm, comfortable and luxurious atmosphere.
An Ingenium 2.0-liter four-cylinder turbocharged engine developing 300 hp.
It is only available with rear-wheel drive and allows it to accelerate from 0 to 62 mph in 5.9 seconds and reach a top speed of 155 mph.
Above it is the supercharged 5.0-liter V8 engine with 456 hp.
This engine is offered with both rear-wheel drive and all-wheel drive.
It makes it possible to accelerate from 0 to 62 mph in 4.6 seconds and allows it to reach 177 mph.