Every day at work can be stressful, so planning a weekend outing is not a bad idea, right? It can be with your boyfriend/girlfriend, with your family, friends, or even by yourself. The idea is to rest and relax from the routine that we bring every day. And ¡Miami is the perfect place for it!
That is why we bring this new section where we will mention the iconic places of Miami and course some not-so-famous places but that we assure you will be worth knowing, so you can plan your weekend and go out and have fun!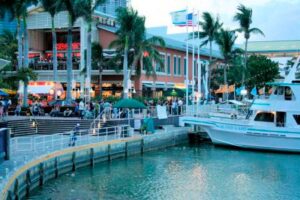 First, we have Bayside Marketplace. Located on the waterfront of Biscayne Bay, it is one of the most interesting points in Miami. It is quite pleasant to go for a walk or dine in its restaurants. Some days you can
even watch the shows that are performed with lasers or fireworks. The fact that it is located on the coast, right next to the sea, makes it an elegant tourist attraction.
Enjoy Life in Miami!
We go to the most iconic place in Miami, Ocean Drive.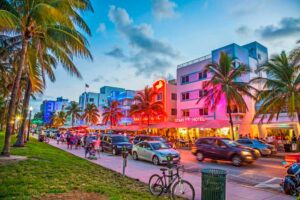 A boardwalk/boulevard located in the South Beach area. It is recognized for its Art Deco-style buildings, which include bars, restaurants, and hotels. So much so that Ocean Drive has been the setting for various movies and series such as Scarface. During the day the main attraction is its beautiful beaches and at night it becomes an incredible place to party or have dinner on a terrace.
This is an amazing place for have fun in Miami!
We will now talk about this famous museum located in the north of Coconut Grove, Vizcaya Museum and Gardens. This mansion built between 1914 to 1916 is inspired by the Italian Renaissance look and as its name suggests, it is surrounded by beautiful gardens creating a dreamlike atmosphere. A curious fact is that this mansion has an area called "the butler's pantry" where luxury tableware has been kept intact since 1916. This museum is an incredible, interesting, and very beautiful place to visit in Miami.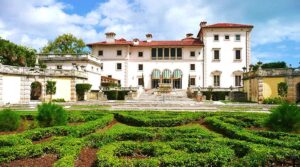 And of course, you can not miss the tour of The Everglades.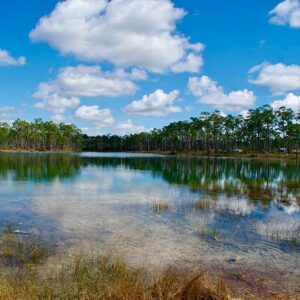 Located on the outskirts of Miami, these guided tours usually last from 3 to 5 hours approximately, where you will be able to observe wild animals and incredible landscapes while traveling from the comfort and safety of an airboat. You will be able to observe alligators, turtles, and exotic birds during the trip. As well as being incredibly interesting, it's also an educational trip, as your guide will teach you a bit about the local ecosystems and the life that lives there.
Outdoor plans, with lots of nature, or plans within the city, the important thing is to have a good time!
Miami has incredible places to visit, although these are the most iconic, in the following posts we will talk about places that are not so well known but great to go and meet with your family, partner, or friends.
Stay tuned for our next posts!